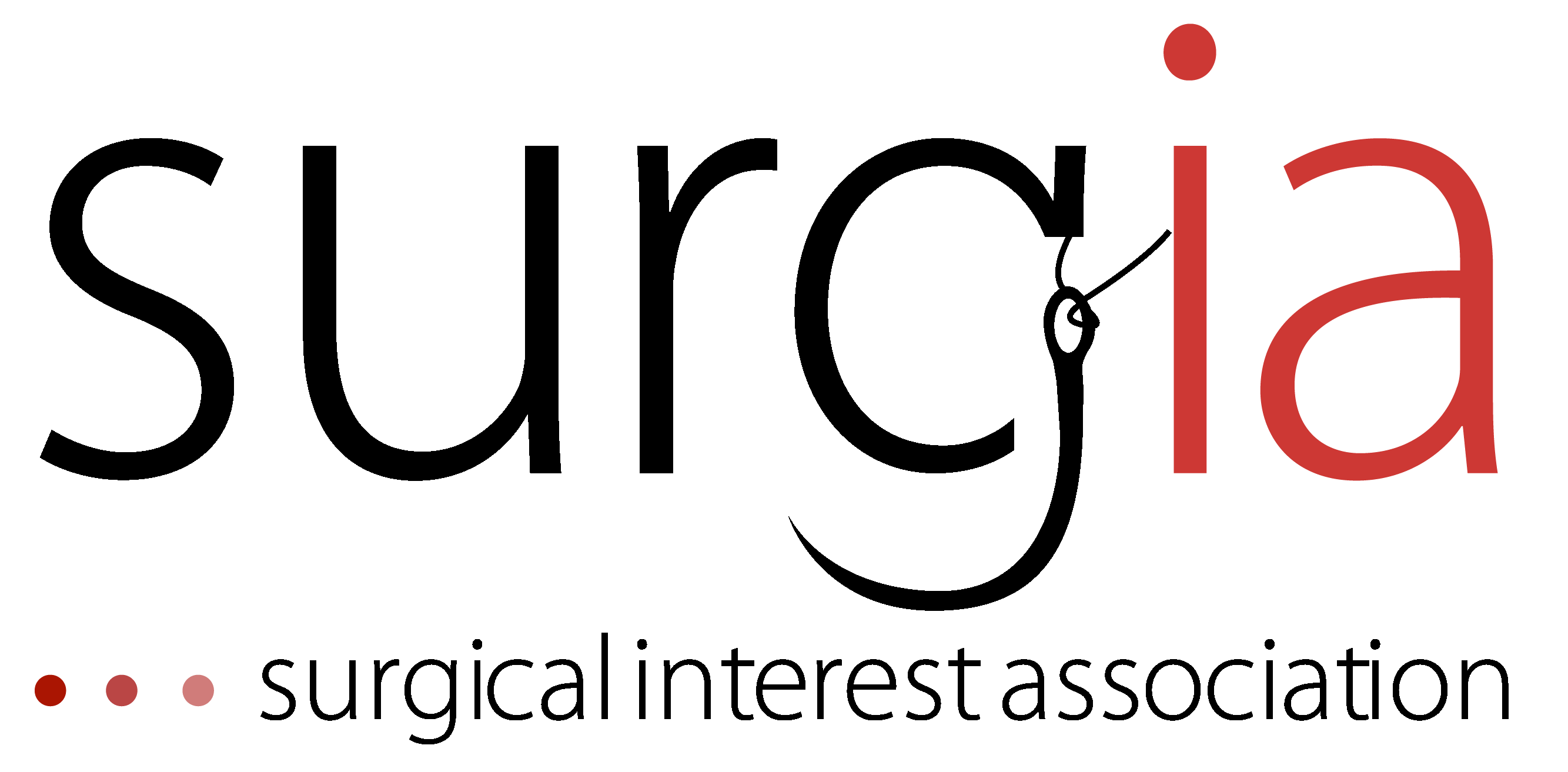 The Surgical Interest Association Inc. (SURGIA) is a not-for-profit incorporated organisation dedicated to promoting the profession of surgery to students, alumni and health professionals in the South-East Queensland Region. Originally developed in response to future surgical workforce shortages, the organisation continues to promote and encourage the specialties of Surgery, surgical and medical research as well as raise funds and awareness for health charities in our local community.
Through its current operations out of Griffith University on the Gold Coast, combined with a Brisbane-based committee, SURGIA provides resources, networking opportunities and both popular and valuable events to over 1000 students and 200 professional members and alumni. Whilst SURGIA initially targeted the Griffith Medicine cohorts, the organisation proudly attracts and successfully accommodates thousands of tertiary students across other health-based degrees such as Dentistry, Biomedical Science, Medical Science and Nursing.
In 2017, SURGIA will continue to provide activities in hospitals and campuses in Logan and Brisbane, and further extend support to interested students on rural placements. Our aim is to ensure students from all of South-East Queensland continue to enjoy access to the exceptional opportunities which directly enhance essential surgical knowledge and skills.
SURGIA strongly believes in innovative professional development, and is constantly evolving to remain interesting and relevant to our rapidly growing member base. We are ceaselessly dedicated to the fulfillment of SURGIA's vision: to create and inspire the surgical leaders of tomorrow and enhance surgical care and equal access in communities. Similarly, SURGIA gives medical professionals and Griffith University alumni the opportunity to achieve both personal and professional goals by providing an avenue to positively contribute to medical education and workforce development.
Again, we are privileged to have both Professor Emeritus Errol Maguire (Clinical Lead in Surgery for Griffith University School of Medicine) and Professor Ward Massey (Head of Griffith University School of Dentistry and Oral Health) as our Patrons in 2017. Their continuing support and extensive expertise in the surgical field ensures that SURGIA is well equipped to achieve its vision.
---
History
SURGIA was founded by a working party in 2012, who won the Griffith Innovation Challenge for their professional business plan and invigorating pitch. After an extremely successful first four years of operation, SURGIA are again excited to expand and develop in 2017 to provide a range of opportunities and services to its members, corporate partners and professional supporters.
SURGIA remains the fastest growing medical/surgical society in Australia, and our stellar reputation has spread to medical schools throughout the country. Our events have featured both nationally and internationally renowned speakers and surgeons and our seminars have hosted up to 400 students from multiple universities. Additionally, our research activities have been presented at conferences and published in journals, and over our first three years, we have been the winner of five awards from the Griffith University Guild for our activities as an outstanding cultural society.
The organisation would like to thank all of those who have been so instrumental in its success, and those who continue to offer support to this academic, not-for-profit organisation.
---
Opportunities
SURGIA offers its student and professional members unique opportunities while also giving back to the Queensland community. SURGIA provides members with opportunities to:
Further anatomy knowledge with a surgical focus
Develop both surgical and extra-surgical skills, such as leadership and professionalism
Link with specialists in surgery, anaesthetics, obstetrics & gynaecology, oral maxillofacial surgery, orthopaedics, and neurosurgery
Access pathways for advocacy and promote an equitable surgical workforce
Participate in and celebrate research
Raise awareness of rural and global issues in surgical practice
Support surgical and health-related charities in our community
Find a surgically related mentor in a field of your interest
Meet other students and professionals with similar interests
Achievements
Some of our achievements to date:
2012

Winners of the 2012 Griffith Innovation Challenge for our overall business plan and pitch – Prizes to the value of $39,000, of which $15,000 was seeding capital
Winners of the 2012 Griffith Innovation Challenge People's Choice Award for our final pitch – $2,500 additional capital

2013

Griffith University Guild Awards – New Cultural Club of the Year
Griffith University Guild Awards – Most Outstanding Achievement by a Cultural Club for our STAIRS Conference (Surgical Training in Acute Illness/Injury Recognition for Students).

2014

Griffith University Guild Awards – Most Outstanding Achievement by a Cultural Club
Griffith University Guild Awards – Cultural Club Administrator of the Year

2015

Royal Australasian College of Surgeons (RACS) – Overall First Place in the RACS Surgical Skills Competition
Griffith University Guild Awards – Most Outstanding Club Website

2016

Griffith University Guild Awards – Most Outstanding Club Website
Royal Australasian College of Surgeons (RACS) – Overall First Place in the RACS Surgical Skills State Finals Competition
Royal Australasian College of Surgeons (RACS) – Individual First Place in the RACS Surgical Skills State Finals Competition
---